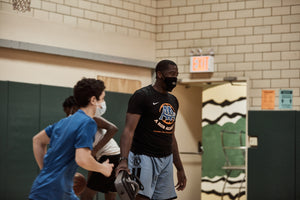 Full court play (4v4 or 5v5).  Allows 9th-12th grade basketball players to compete against different competition.  LIMITED SPOTS AVAILABLE. (More info given after payment confirmation).
STRICT COVID-19 PROTOCOLS WILL BE IN AFFECT. 
-Mask on when entering and sitting out of play
-Temperature reading upon entering
-Hand sanitizer upone entering
-Bring own water bottle (no water fountains in use).